Dorota Oleś – passionate linguist, marketing translator, subtitler, editor and the founder of przeTŁUMACZ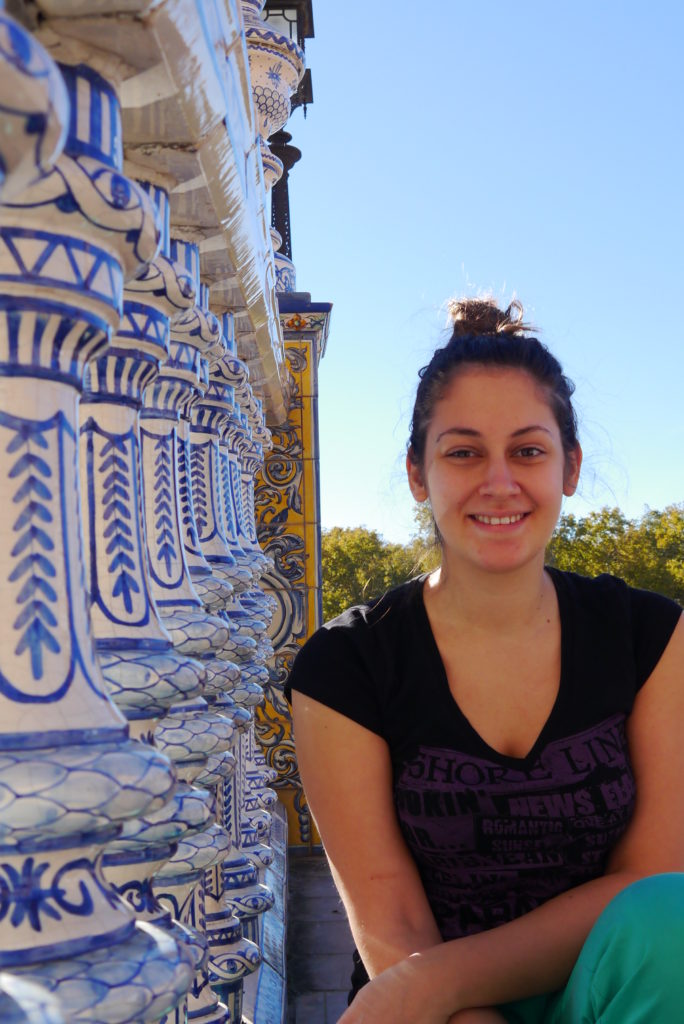 A native Polish marketing translator, subtitler and editor based in Poland. I enable American and Spanish companies, LSPs and individuals to reach their Polish-speaking audience through translating English and Spanish content.

I'm also a passionate linguist (I speak 5 languages), traveller and photographer. In my free time I love travelling and meeting new people, reading detective novels, resolving crosswords, and going skiing in winter.

I studied Spanish Translation and Interpreting and a Postgradute Diploma for Translators of Specialized Texts in Polish and Spanish. After graduation, I decided to become an independent translator and in 2020 I founded my translation business przeTŁUMACZ.


---
I LOVE TRANSLATING
BECAUSE IT WINDS ME UP.
---


Translation services in Polish, English and Spanish I can provide you with are as follows:
translation,
subtitling,
transcreation,
proofreading,
copy editing,
transcription of recordings.
You can also learn English and Spanish with me.

Why work with me
1. Translation background
● I hold an MA in Spanish Translation and Interpreting. Also I studied a postgraduate diploma for Translators of Specialized Texts in Polish and Spanish. This background guarantees you that I have all the essential skills and knowledge to provide you with translation services.

● In 2016, I passed DELE Spanish Diploma Level C1 in Instituto Cervantes in Cracow. DELE Spanish Diploma certifies a non-native Spanish speaker's command of Spanish at a certain level. In my case it's Effective Operational Proficiency. For more info about DELE go to https://www.dele.org/.

● Since 19+ years, I have been improving my English skills. In 2009, I passed an FCE. At the university, I studied English (level C1) as a second language for 3 years. Since 3+ years, I have been translating general and marketing content from English into Polish.

● Translating is my real passion. That's why every project is a pleasant challenge I am 100% involved in. I fulfill myself by finding the right words to transmit the message into other language so that it creates the desired impact.

● I have 3+ years of expertise as an English and Spanish translator, including 1+ year as a English and Spanish subtitler. So far I have worked on texts of various fields like politics, business, marketing, travel & hospitality and linguistics. I have also translated blog posts, localized computer games and website content.
See my portfolio

2.
Constant language improvement
● Having been to England and Spain and having known the culture of native English and Spanish speakers also matters. Thanks to these experiences I understand much better the texts I translate. This, in turn, allows me to best adjust a service to you.

● As languages and the translation industry constantly evolve, it's essential for all the linguists and translators to continuously develop. To be up-to-date with the industry products and new trends, I attend various translation events like webinars and conferences. Read more about my professional development
3. Client-oriented approach
Your needs and satisfaction of my translation services are my priority. I want the whole process to be 100% clear to you so you can ask me anything you need.


Translation services I offer are 100% tailored to your needs. When working on a content for you I keep in mind the purpose of the text and your audience. I will help you reach your target market by using the right style, tone of voice and terminology suggested by you.


You can see testimonials from my clients.


I am at your disposal throughout the project and after delivering it.


I meet deadlines, I pay attention to detail and I am accurate.

My way to becoming a marketing translator
Foreign languages have always fascinated me. My adventure with languages started with English, like in case of the majority of people born in the 90's; I had English classes in a primary school. Learning this language was so interesting that I participated in many competitions. Later on I improved my English skills in language school and during trips abroad (trips with friends, a language camp, student exchange programs).

Three years later, I started learning French in a DELF class (doubled number of French classes). The name comes from a French language exam DELF (diplôme de la langue française). As French was another language I loved, I continued learning it the next 9 years, at school and university.

At the university I also started learning Russian and Spanish. I have always known that Spanish is a beautiful language, but never thought I would literally fall in love with it. I decided to do a Master in Spanish Translation and Interpreting.

It was in that time at the university when I actually translated my first documents. After many years of learning various languages and a few years of translating, I realized I wanted to be a translator in the future. To do so I continued my academic education and studied in a Postgraduate Diploma for Translators of Specialized Texts in Polish and Spanish.

Being a translator
During the internships in Poland and abroad I had an opportunity to make use of my language and translation skills. I must say this was a very enriching experience.

Then I worked as a freelance English translator for about 6 months. I was translating general and marketing English texts into Polish, and writing copies in Polish related to banking sector, fashion and food industry.

Since 4 years I have been translating English and Spanish content into Polish: general texts, marketing materials, travel & hospitality content. I also have been subtitling audiovisual content from English and Spanish into Polish since more than a year. Apart from translating, I have been editing Polish copies. More about the services.

In 2020, I founded my translation business przeTŁUMACZ to work as an independent marketing translator. I have been working with individuals, LSPs and companies.

If you have any questions regarding my translation services, you can contact me via email, Messenger or LinkedIn.